---
SSCW Vista, CA Ground Break!
admin
AP Global broke ground on Melrose Dr in Vista, California to bring the community a Super Star Car Wash.  We are working hard with our long time partner bringing state of the art car wash equipment to this area with Free covered vacuum stations.
We are currently under construction and getting ready to pour the trench.  As we prepare the slab to be poured our crew is hard at work finishing up the underground electrical.  Follow us to stay up to date on our progress.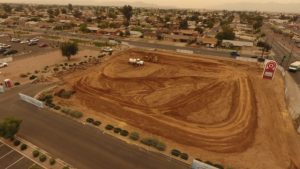 AP Global is committed to building quality products that rise above the competition and exceed the expectations of our clients.  Please visit www.apglobalcontractors.com or follow our Facebook Page at AP Global | Facebook for continued updates on all current and future projects.