With over 800 QuikTrip Stores all around the U.S. Glendale, AZ has claimed it's location.  We at AP Global Contractors have stood up to our reputation and build this Full Service Station in Glendale.  We had a dedicated team throughout this process that met the expectations QuikTrip had for this store!  With a fully stocked convenience store and the fuel stations in full operation we are happy to share with you pictures of this beautiful store!
QuikTrip has over 800 stores and your store Glendale, AZ is being built by us at AP Global Contactors!
We have been hard at work on this full service station. The building is looking amazing and has a lot happening on the inside. Flooring is being put in, walls are being painted, electrical is being finalized, and getting ready for all the furniture and shelving to be brought in.  The fuel stations are looking great and we are excited to bring this full service station to this community!!
At AP Global we have a dedicated staff that can do it all.  We will meet your expectations and your facility goals!  By perfecting your ideas, to constructing your vision, we are the partner you can count on.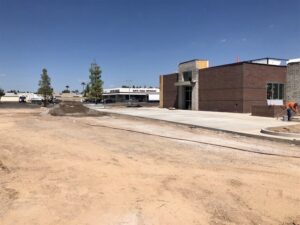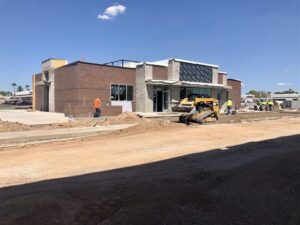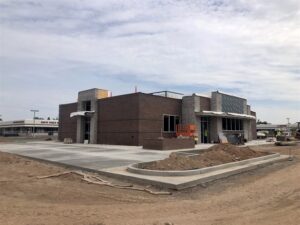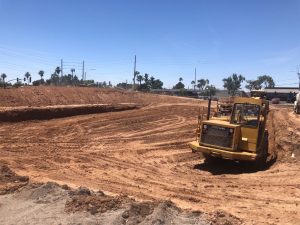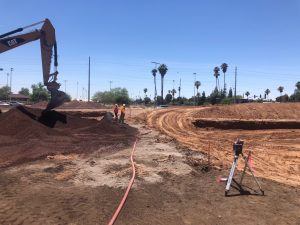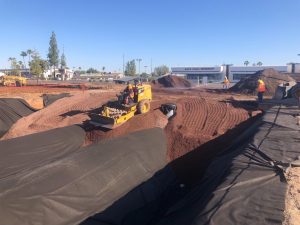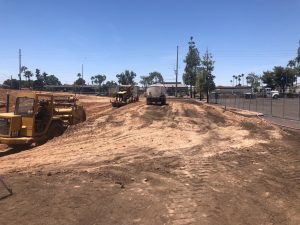 More QuikTrips are going up in Glendale, AZ!!
AP Global has once again partnered up with QuikTrip and has started preparing the ground on another full service station!  Trenches are being dug in the needed areas and flattened in others. The ground has to be just so to have a firm and steady foundation!!  QuikTrip never disappoints on their fuel pumps or convenience stores, so AP Global has their back and will finish the project to their expectations and will strive for even more!