Officially OPEN!!
The Super Star Car Wash in Cave Creek, Arizona is open! The partnership we have with Super Star Car Wash is an essential part of what we do, we pride ourselves on not only meeting but consistently exceeding expectations. We are extremely dedicated to providing the smoothest process for our clients as well as an exceptional build; the proof can be found even in the smallest details of our finished projects.
To see the variety of other builds we have completed or are currently working on, please check out our Facebook and LinkedIn @apglobalcontractors
East Carefree Highway is a busy place right now and for a very good reason!!!
AP Global Contractors have made some great progress on this Super Star Carwash in Cave Creek, AZ. This is a fun phase to take a drive by and see our team hard at work. So many things are happening at the same time.  Some ground work is still getting done, along with the pouring of concrete to finish off the sidewalks, drives, and vacuum stations.
While all this is being done you can look toward the building and you can see the full structure that was designed by Cawley Architects. The wash tunnel is coming along beautifully. Speaking of beautiful check out the detail in the bricks being placed. We will continue to work hard and make sure to keep you posted on our progress we make right here in Cave Creek, AZ.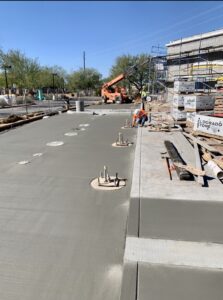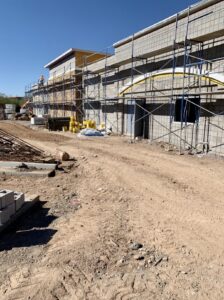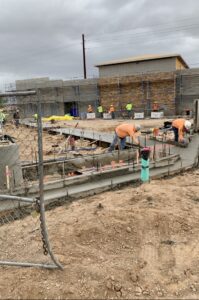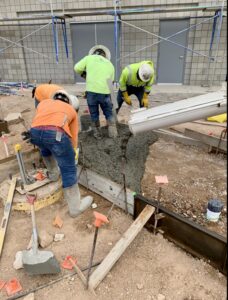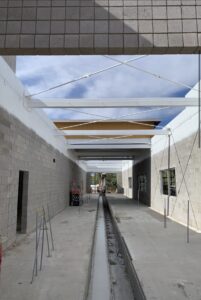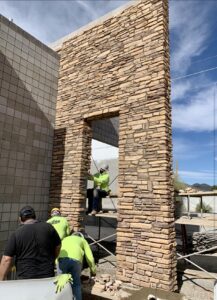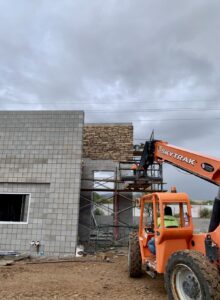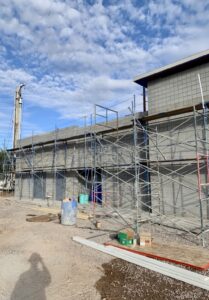 Have you heard the saying it takes a village to raise a family?
The same can be said about every building you see going up. This is one of the many reasons we at AP Global have high standards for the work we put in and the teams we put together. Everyone involved matters and is vital all the way to the finish line!
On Carefree Highway in Cave Creek, AZ AP Global Contractors Project Manager and Superintendent are the go to on this Super Star Car Wash. You will see so many different steps happening and they have them all scheduled to run efficiently and smoothly!
Some of the many things happening right now is the ground work. We use a lot of big equipment to get things ready underground as well as on top. A prepared ground makes for a long lasting foundation!