🎉 🎈 3rd Grand Opening in the Month of August!! 🎈 🎉
We are excited to share with you the Brand New Super Star Car Wash in San Diego, California!!  The communication and team work we had between our Project Manager and this team was top notch!!  We want to thank everyone involved in bringing this Car Wash to life.  A special thank you to  Super Star Car Wash for always trusting us at AP Global!!
#grandopening  #sscw #superstarcarwash #carwash #apglobalcontractors #APGlobal #partnership #sandiego #california
Walls are up and Concrete is poured at 5448 Mission Center Road in San Diego, CA!!
AP Global Contractors have been working alongside Architect Orange whom designed the building of this Super Star Car Wash. They have created an exclusive and unique design plan and we are excited to continue the construction of this build! 
Client partnerships are of the utmost importance to AP Global which is proven in the superior quality of construction we provide for Superstar Car Wash. 
Many times we see what happens when the ground is getting prepared but what happens between then and the poring of concrete?
A large part of creating a solid foundation is the proper placement of rebar. Rebar is important to reinforce and strengthen the concrete when under tension.  Without this step the concrete couldn't support the weight of the building.
We at AP Global Contractors appreciate everyone involved in our builds. It takes a whole team and we couldn't do it without each and every team member!! With that being said Super Star Car Wash on Mission Center Rd in San Diego, CA our team will continue to work hard and we will be sure to keep you up to date on your car wash!!!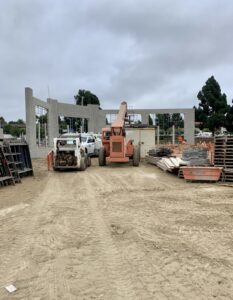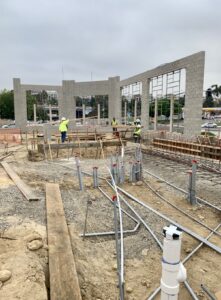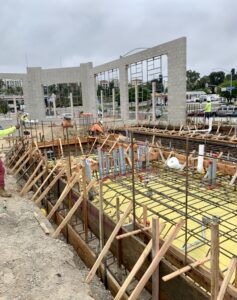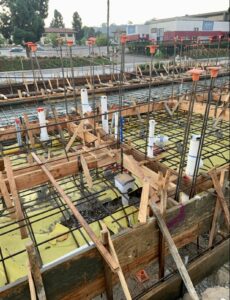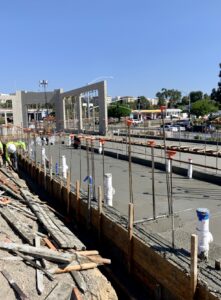 AP Global Contractors are in San Diego, California!!!
Trucks are coming in and dirt is being moved to prepare the ground for a brand new Super Star Car Wash on Mission Center Road! After a full site demolition on this project we are onto our next phase!!  Our Project Manager and Superintendent are right there to oversee every step along the way and are excited to have you experience these top of the line wash tunnels that will be installed along with FREE Vacuum stalls.
There is a lot of ground preparation to be done to ensure a strong and sturdy foundation but we are well on our way!!!